2015-I-20
En esta primera entrada de este año 2015, os voy a proponer un ejercicio de creatividad. Entráis en este enlace y probad a hacer una foto de perfil para Facebook, un modelo para mensajes de correo electrónico personalizado, etc. La versión gratuita de Canva es suficiente para probarlo y se si quiere algo más profesional, funcionan con créditos. A divertirse!!
Canva es una empresa australiana que hace el diseño gráfico sorprendentemente sencillo para que cualquier persona lo pueda hacer! Es el equivalente a Google para información. Esta empresa fue creada por Guy Kawasaki. Guy nació en Hawai y se ha convertido en un gurú de la creatividad. Ha escrito varios libros entre ellos: Encantamiento, APE, etc
Espero que os resulte tan estimulante como a mí.
 🙂 🙂 🙂
In this first post of 2015, I am going to propose an exercise of creativity. If you go to the following link, you can use the online program to make a profile photo for Facebook, a template for personalised email messages, etc. The free version of Canva is enough to start with, but if you want something more professional, they work with credits/tokens which you can buy. Have fun!!
Canva is an Australian company that does surprisingly simple graphic design so anyone can do it! It is the design equivalent of Google. This company was created by Guy Kawasaki. Guy was born in Hawaii and has become a guru of creativity. He has written several books including Enchantment, APE, etc.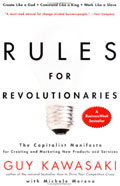 I hope you find it as inspiring as I do.